About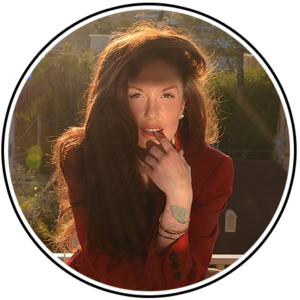 Tara Savelo is an established celebrity makeup artist with background in runway, stage, TV, red carpet, major motion pictures and editorial makeup, and much more. Her work has been featured in countless magazine publications and fashion films, but she is most widely known for being Lady Gaga's makeup artist for 6 years, executing her iconic makeup for tours and stage performances.
Using her background as a painter, Tara began her career in beauty at the prestigious MUD Makeup School in Burbank, California. From there, she graduated in Beauty & Hairstyling and became Lori Taylor's assistant (Smashbox Studios) where she would work on Fashion Week, L'Uomo Vogue, Celebrity Pink Campaign, and much more. She was also the lead makeup artist for several HGTV shows, such as The Outdoor Room.
While working under Lori Taylor, Tara had the opportunity to assist celebrity makeup artist Billy B with some of his work, helping out at shoots with Sharon Stone and eyelash brand Latisse. This led to Tara assisting Billy on the Bad Romance music video, for the world's hottest new popstar, Lady Gaga.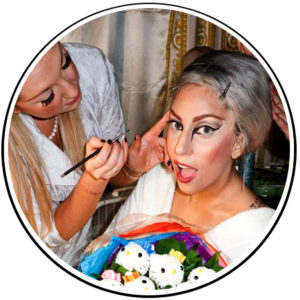 After being introduced to Lady Gaga, Tara was requested personally to be her makeup artist for her upcoming tour, The Monster Ball, which would travel across the world for nearly 2 years. Tara accepted the invitation, and would become Gaga's personal makeup artist for 6 years, working for her exclusively on looks for album shoots, music videos, stage performances, red carpets, magazine covers, major motion pictures and beyond. In this time, she also collaborated with iconic artists such as Jeff Koons and Robert Wilson, where Tara's work was even exhibited in the Louvre, Paris.
Since leaving Lady Gaga's team, Tara has switched her focus to her online fanbase, who adore watching her YouTube videos all about her most iconic work, makeup industry secrets and tips and tricks. Tara's social presence keeps growing with every video, as does her passion for makeup.