About Tara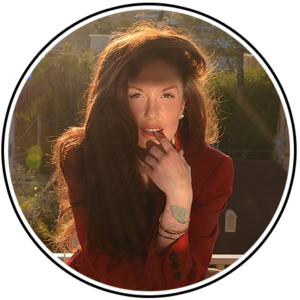 From a young age, Tara had a passion for art and beauty. She spent her time after school painting, drawing portraits and filling books with fashion sketches. Searching for another artistic outlet, Tara channeled her love of color and her innate talent for precision into the art of make-up. Tara quickly discovered this was her true calling.
Tara is the make-up artist behind some of Lady Gaga's most exciting and iconic looks. The signature  winged liner and red contoured lip she created for Lady Gaga during The Fame Monster Era is recognizably "Gaga" to this day. Tara is just as well known for her avant-garde, transformative work with Lady Gaga. During ARTPOP, Tara was able to incorporate her background as a painter to transform Lady Gaga into iconic works of art. One of these projects was a collaboration with artist Robert Wilson, "Living Rooms" and was exhibited in The Louvre, Paris. Another project during ARTPOP, Tara painted Lady Gaga into a Picasso, this look was recently referenced in the video "Lady Gaga:Vogue, Life in Looks."
Tara has worked with many noted photographers including: Steven Klein, Terry Richardon, Nick Knight, Ruth Hogben, Mark Seliger, Wolfgang Tillmans, Volker Hinz, Shamil Tanna, Nigel Parry, Mary Ellen Matthews, Kevin Mazur, Elle Muliarchyk, Christopher Anderson, Carolyn Cole, and many more.
Her work has been showcased in many notable publications including cover stories for Harpers Bazaar, and Elle Magazine.
From impeccable red carpet glam, to worldwide tour stage make-up design and execution to countless television appearances and specials, album covers to major motion pictures, Tara pulls from classic beauty inspirations and dreams up new artistic looks that evoke nostalgia.
As a core member of The Haus of Gaga for six years, Tara appeared on-camera as a personality and on-stage applying makeup live at the MTV VMAs and at the ITUNES Festival. Tara appeared in the music video Do What You Want by Lady Gaga, she also did the makeup for this music video.
Tara swiftly gained a loyal global fanbase of her own that continues to grow.
Tara is passionate about helping people feel confident in their own skin. In her own words: "Make-up is an outlet to be creative. Make-up can be transformative. It can help you show the world who you are. Everyone is beautiful. The greatest moment as a makeup artist is seeing the look on someones face when they look in the mirror and recognize their own beauty. My job as a makeup artist is to help you realize that potential if you don't already see it. YOU are already gorgeous!"
xoxo